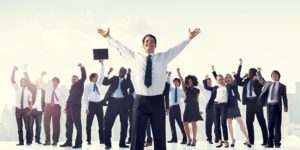 One of the interesting formula that comes with this principle is this:
E + R = O
E – "Events of your lives"
R – Your "responses" to those events
O – The "Outcomes" you experience
As a professional global speaker, "travels, airports and hotels" are a major part of my life.  I remember in one of those flights from Malaysia to Chicago / New Orleans in US, my transit in Paris was supposed to be for 2 hours only. When I got to Paris after a 15-hour flight from Kuala Lumpur, I found out that my connecting flight time was not on displayed at the departure board. After trying to get the information from many people, I realized that the flight was delayed for 4 hours.
At that point, frustration was mounting.  After 2.5 hours later, I was advised that the plane will not fly out from Paris at all due to some technical issues. I was eventually assigned to another flight via London to reach my destination in Chicago. What was initially a 2-hour transit ended up as a 6-hour of waiting time. I eventually arrived in Chicago at 6.30 pm instead of 9.30 am. Total amount of time for the delay was 9 hours and to make matters worse, my luggage got lost in transit and did not arrive in Chicago. Does this sound familiar? Has that happened to you before?
The above was the whole sequence of events that happened (E). Although frustrated and tired, I decided that it was pointless for me to be in that state. I chose to respond by using the "waiting time" to work on my upcoming presentations, emails and catch up reading my business books. (R). I became more productive, less stressful and the trip was more enjoyable (O). I have a whole new set of business & casual attire "sponsored" too, thanks to the travel insurance claimed on the delayed luggage.
So the question is this, do you let the events of your life take center-stage & dominate your thoughts, feelings and actions? Or do you choose your responses in a way to get a positive outcome?
Will you take 100% responsibility for the 'R' in your life to achieve the 'O' you desire?