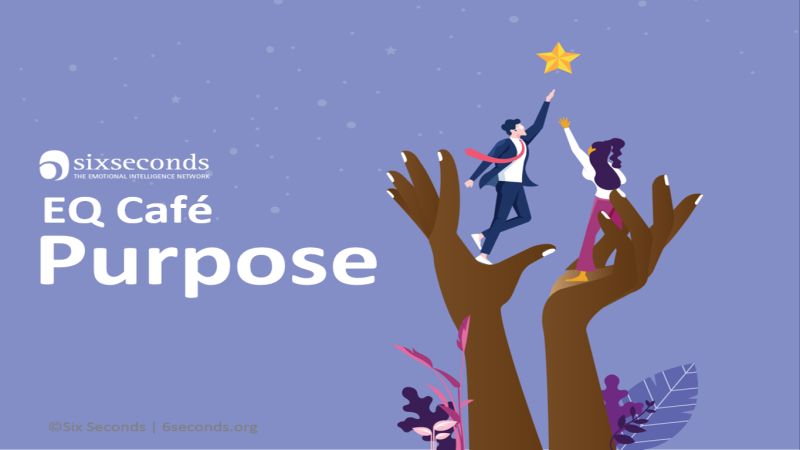 As you are now in the month of June 2021, what has been your experience for the last 5 months? For many people, CV19 has been traumatic, and also for many, it's been a catalyst for change. What has been yours? What will you change towards?

One important tool for answering this question is PURPOSE. And, with EQ, emotions can be a resource to clarify & strengthen purpose. "Purpose" was the theme for the Six Seconds EQ Cafe during the first quarter of 2021. Jonathan's will be hosting and facilitating this session again next Friday, June 18, 2021, from 3 pm to 4.30 pm Malaysia time, in case you missed it during the first quarter.
Having been working with organizations and individuals to practice and apply EQ in their work and life for more than 15 years now, Jonathan's is delighted to support these special EQ Cafe sessions as a Six Seconds EQ Network Leader.
We look forward to having you in this interactive "EQ Cafe" to explore the idea of PURPOSE and to practice emotional intelligence together.
You can register for your complimentary seat at this link: https://events.6seconds.org/event/MjUxNA. Do register early as there are limited places available for this session.
Stay well and see you next Friday, June 18.
#SixSeconds#EQCafe#Purpose#JonathanLow#emotionalintelligence